You'll See Our Difference!
Do You know:
The best time to clean a wood burning system is immediately after the end of the heating season.
Creosote deposits left in a chimney and fireplace during the off season are corrosive, and cause pre-mature wear to the materials they are in contact with inside the fireplace and chimney.
If maintenance repairs are required on a wood burning system, it is nice to be able to take advantage of better weather conditions outside of the heating season.
Our business has been built on the need to maintain safe, sanitary conditions in your home or place of business while extending the lifespan of the various items cleaned. Our commitment to our customers, is to do an excellent job, efficiently and effectively every time, while providing courteous professional customer service, and helpful advice!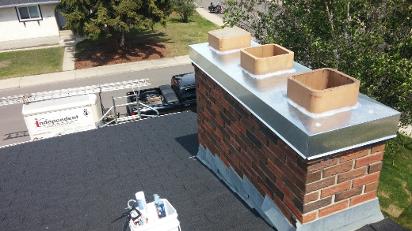 Independent Cleaning and Repair Services provides:
Chimney and Fireplace Cleaning /

Repairs

Wood burning Fireplace and Chimney Installations
Level 1, 2 & 3 WETT Certified SITE Comprehensive Inspections
Servicing all makes and models
Furnace, Air Conditioner, Dryer Vent and Powerbrush Duct Cleaning w/Camera
Eaves-trough

Cleaning, Repairs and Installations
5 Million Commercial Liability Insurance Coverage for Commercial and Residential Services.
Servicing nearly all areas of Alberta with
Service Guarantee
Edmonton & Area (780)271-4482
Red Deer & Area (403)550-4482
Calgary & Area (403)797-5595
Email: icarsalberta@gmail.com